What is traceability?
Traceability is quite simply how you can trace something as it moves through a process. In the world of production, warehousing and sales, this refers to being able to clearly see each step of the product's lifecycle as it goes through these different steps in the supply chain.
This typically involves keeping records and documenting relevant information at each stage of the supply chain, creating a transparent and verifiable trail of the product's journey.
Why is traceability so important?
More and more, customers want assurances of where their products have come from and they often demand clear audit trails.
It's not just customers either – regulators will put your business under the microscope when it comes to audits for compliance and certification. To be able to pass these sorts of tests, you've got to have a clear view of the whole of your process. 
When it comes to the products themselves, if a customer has an issue then you don't need to worry about recalling everything and taking a massive loss on your profit. Instead, you can just easily identify the specific batch in question and minimise any potential problems – giving both you and the customer greater confidence.
And with a greater perspective on all of the parts of your supply chain, you'll also be able to more accurately see your margins and make educated decisions that help you improve your bottom line.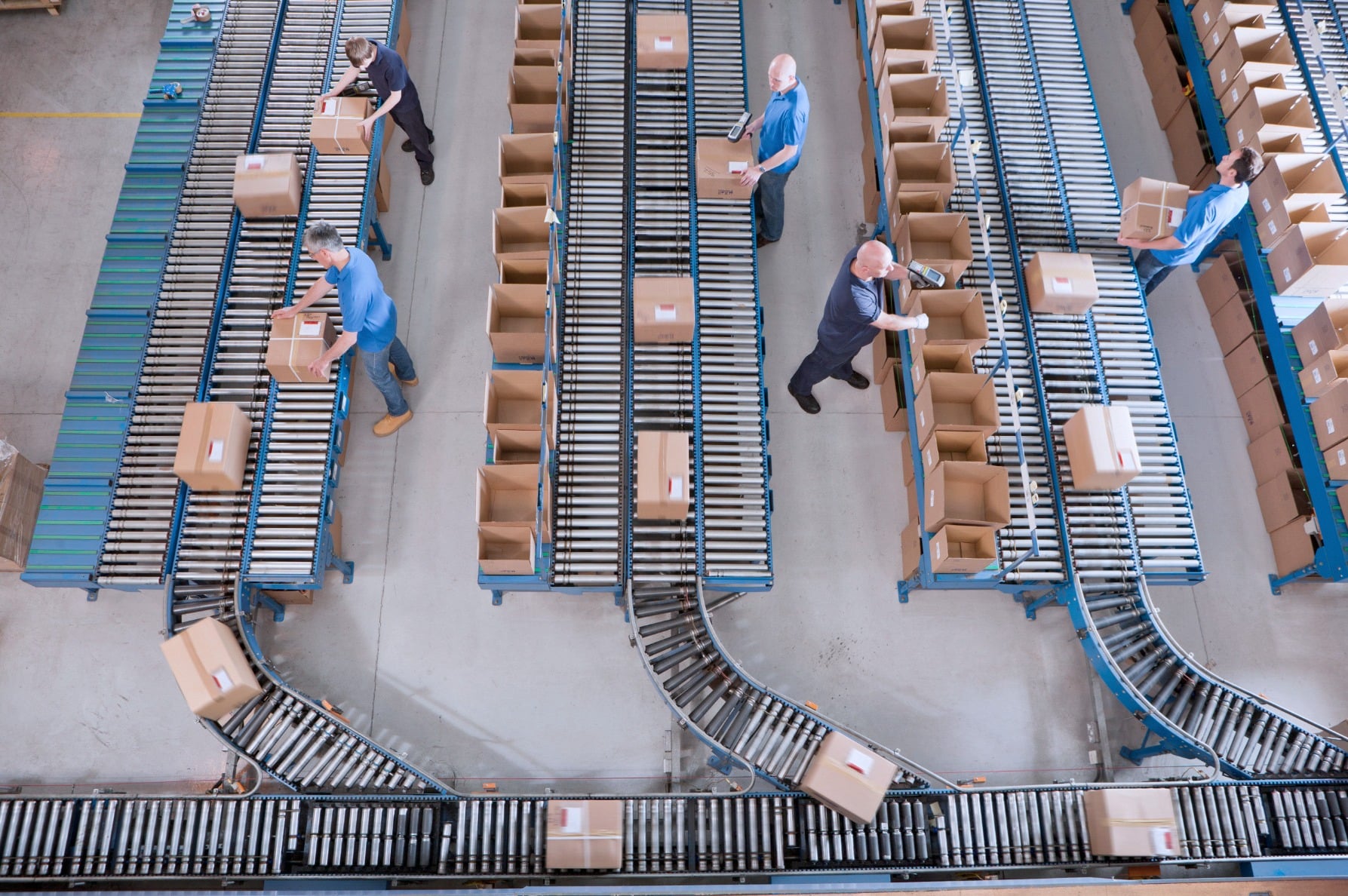 Traceability examples
So let's take a look at three different examples of how traceability can have an impact in the real world. 
How traceability can affect compliance
The challenges
Most businesses have been in a situation much like this before at some point. The auditors get in touch saying that they're going to be doing an audit of your company in 4 weeks' time. All of a sudden, panic spreads throughout the business before someone – reluctantly – is nominated to get everything sorted for the audit. 
There's a big rush as all of the spreadsheets and paperwork are brought together from across the company – and this can end up taking days, or even weeks. 
And when the auditor requests a specific document, bad luck and even worse recordkeeping just guarantees that that's the one that got lost somewhere or accidentally filed in the wastepaper bin. 
All of this means significant delays in getting any kind of compliance certification such as ISO.
The solution
If your records aren't easily searchable, then it's going to be very difficult to find what you need. 
Make sure that paper files are only used where needed and that everything is properly digitised so those copies are easy to find and search whenever you need something particular. 
Set up a clear process for data capture that makes sure that nothing is missed. This includes keeping all of your spreadsheets and systems up-to-date so there's no last-minute rush as everything is just done as it needs doing.
This will take all of the panic out of any audit. You'll also be able to spend much less time on the whole process so you can focus more on the work that matters.
How traceability can affect product recalls
The challenges
If you're in a situation where you send out multiple items to a big customer and they have an issue with one, unless you've got clear traceability over everything that can be a serious issue. 
If you can't find the particular faulty batch, you'll be forced to recall all of the products at once. This will result in a massive loss of profit and a serious dent in your reputation. 
The solution
To solve this, you need to make sure that all of your products are easily searchable. This way, if you get a query from the customer, you can flag the issue with a specific order and all you have to do is search for that particular batch and just recall that specific batch, rather than the whole order. For example, in the food and drink industry, it's easy to quickly deal with any issues with products instead of putting out a large recall that could seriously impact brand reputation and customer trust.
This means you can feel much more confident sending large orders to a customer as if they flag any issues, you won't need to take a massive loss on product recalls. 
How traceability can affect product margins
The challenges
Most of the time, FIFO (first in, first out) is used for item costing across the board. This can mean that older costs aren't always accurate and you may end up with inaccurate valuations for your inventory. If this is the case then the margin calculations are only rough as you're not tying purchase materials to goods that are going out of the door. 
This can lead to a gap in decision-making – if you don't have the detailed margin analysis you need to identify the profitable products, you don't know what you should be investing more time on selling. 
The solution
It's not always a hard-and-fast rule, but it can often be a good idea to move to an actual costing model in cases like these. When you're keeping track of all of the costs in this manner, you can get a more accurate picture of everything and a more accurate valuation of your inventory.
It can also mean you get the ability to do extra analysis in terms of cost variation when looking at how things have changed month to month. On top of this, you can also absorb the overheads into these costs to help you get a much clearer picture of what everything really costs, when all factors are considered.
This can be crucial in the retail industry, where businesses succeed and fail based on these margins – which can often be very fine. 
What you can do to improve traceability
Warehouse setup
The key to unlocking great traceability starts in your warehouse. It needs to be set up so that it's geared towards allowing you to segment the batches and build a clear process.
This generally means creating different sections of your warehouse – whether that's with a physical wall or just marking areas off with spray paint. In between these areas, you can set up a sort of virtual checkpoint where all of the goods moving between them are entered into the database or spreadsheet. 
It's also a good idea to print off and hand signage around the warehouse so that all of the steps in the process are clear and easy to follow. Make sure it's laminated too so you don't end up with tatty bits of paper hanging all over the place.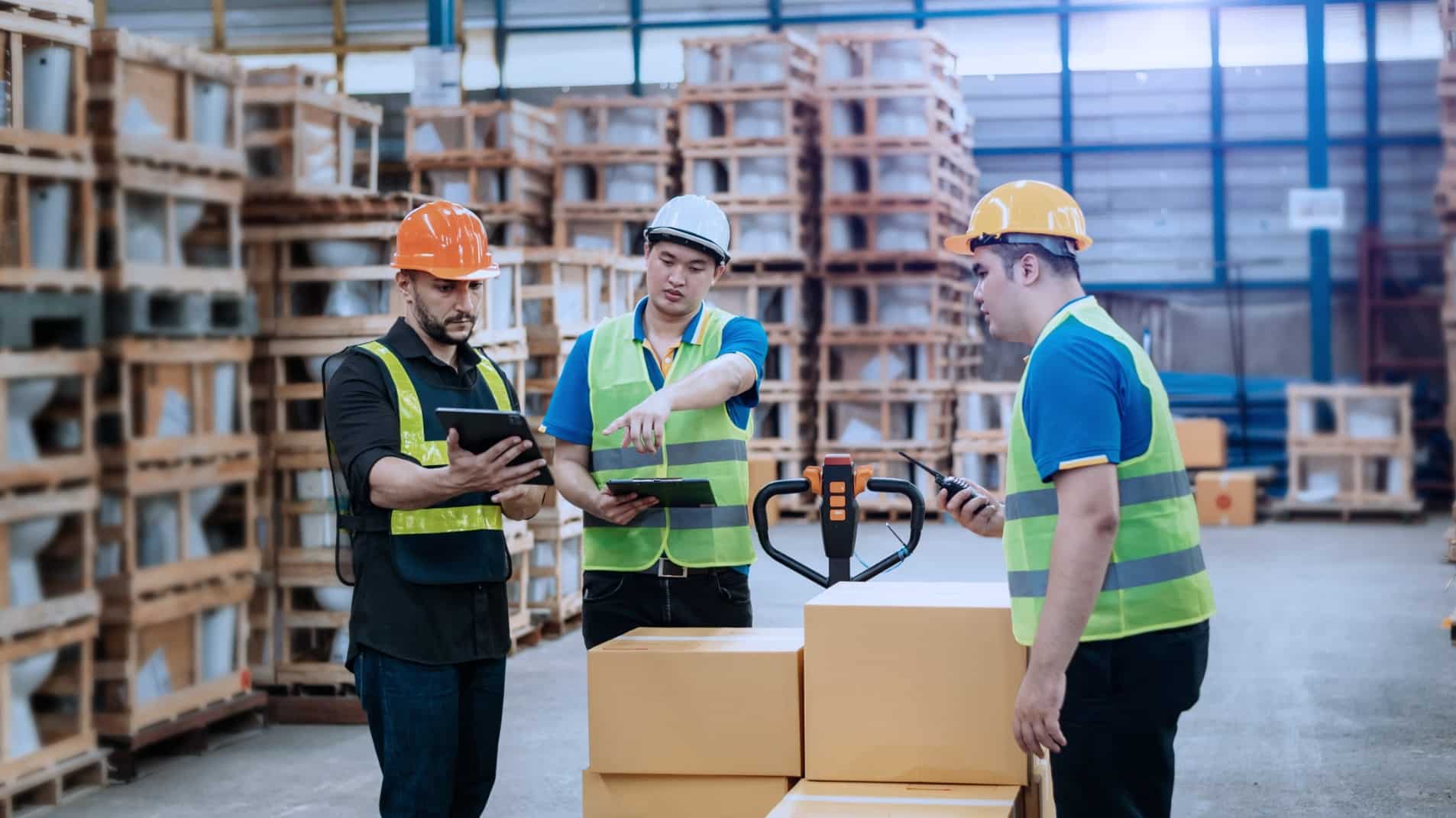 Set up a terminal
Get a PC or laptop to put in your goods in/out section. Then you can just connect up a basic USB barcode scanner to quickly and easily enter everything into the database – which will save you so much time and potential errors from inputting codes manually.
As a bonus tip, if the goods that you're receiving don't come with a barcode then just print one off yourself.  
Create a database
To keep track of all of the information about your products, you'll need to create some sort of database to store everything. There are all sorts of ways that you can do this and it could well be as simple as just a spreadsheet, depending on the size and complexity of your operations.   
What's important is that there are separate columns for 'order' and 'batch' as well as rows to track the dates. You've got to also be able to clearly separate the 'in / out' so there's no confusion over what should be where. 
We've put together a free template Excel spreadsheet for you to use to start putting some of these ideas into practice. 

Many companies find that they can run their operations using just spreadsheets to keep track of all of this data. But as they grow and their business gets more complicated, spreadsheets can quickly start to become unwieldy and cause serious headaches of their own. 
This is exactly what happened to craft beer brand JUBEL, who experienced rapid business growth and their old spreadsheet systems just couldn't keep up. 
Find out more about their story.